History of TSLA (Trading View)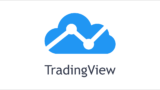 TSLA history — Timeline of major events — TradingView
The history of TSLA, mapped onto a timeline with key milestones from start to present. See how the price of TSLA has changed over time.
TSLA historical data from 29 June 2010, i.e. Published day in NASDAQ
Charts
Monthly Chart since TSLA published in NASDAQ
Last 3 months daily Chart
Intraday Chart on 18 December 2020
Technical Analysis
NYSE Trade Volume break down by trading hours
TSLA (Market Cap:$658B) will be included & AIV (ditto:$672M) will be excluded from S&P500 Index on 21 December 2020. Above table shows that the percentage of last 30 min NYSE trade volume is 75.23%.
If NASDAQ Trade volume breakdown would be available, it is better to be included in above NYSE trade breakdown in order to obtain whole view of TSLA balancing operation.
Each case, I expect the last seconds (3:59:59PM – 4:00:00PM) TSLA related rebalancing trades occupy the most of them.
Trade Volume Ranking on 18 Dec 2020 (Quadruple Witching Day)
| | | | | | | |
| --- | --- | --- | --- | --- | --- | --- |
| | | Close $ | Adv / Decl | +/- (%) | Trade Amount $1000 | % |
| 1 | [TSLA] – NASDAQ | 695 | 39.10 | 5.96% | 148,351,536 | 34.90% |
| 2 | [AAPL] – NASDAQ | 126.66 | -2.04 | -1.59% | 24,427,090 | 5.75% |
| 3 | [AMZN] – NASDAQ | 3201.65 | -34.43 | -1.06% | 18,969,089 | 4.46% |
| 4 | [MSFT] – NASDAQ | 218.59 | -0.83 | -0.38% | 13,798,281 | 3.25% |
| 5 | [FB] – NASDAQ | 276.4 | 1.92 | 0.70% | 7,296,110 | 1.72% |
| 6 | [GOOGL] – NASDAQ | 1726.22 | -14.29 | -0.82% | 7,205,067 | 1.69% |
| 7 | [GOOG] – NASDAQ | 1731.01 | -16.89 | -0.97% | 6,944,470 | 1.63% |
| 8 | [NIO] – NYSE | 46.72 | 0.72 | 1.57% | 5,877,679 | 1.38% |
| 9 | [INTC] – NASDAQ | 47.46 | -3.19 | -6.30% | 5,679,168 | 1.34% |
| 10 | [AMD] – NASDAQ | 95.92 | -0.92 | -0.95% | 4,978,948 | 1.17% |
| 11 | [MRNA] – NASDAQ | 140.23 | -3.77 | -2.62% | 4,612,399 | 1.09% |
| 12 | [BRK-B] – NYSE | 223.43 | -1.25 | -0.56% | 4,606,701 | 1.08% |
| 13 | [PTON] – NASDAQ | 139.84 | 3.04 | 2.22% | 4,531,867 | 1.07% |
| 14 | [NVDA] – NASDAQ | 530.88 | -2.77 | -0.52% | 4,483,719 | 1.05% |
| 15 | [FDX] – NYSE | 275.57 | -16.69 | -5.71% | 4,283,687 | 1.01% |
| 16 | [BA] – NYSE | 219.75 | -1.49 | -0.67% | 4,141,046 | 0.97% |
| 17 | [BABA] – NYSE | 260 | -4.43 | -1.68% | 4,040,213 | 0.95% |
| 18 | [DIS] – NYSE | 172.89 | -0.66 | -0.38% | 3,670,005 | 0.86% |
| 19 | [JPM] – NYSE | 119.08 | -0.59 | -0.49% | 3,410,054 | 0.80% |
| 20 | [CRWD] – NASDAQ | 203.75 | 18.50 | 9.99% | 3,067,829 | 0.72% |
| 21 | [UNH] – NYSE | 338.38 | -3.29 | -0.96% | 2,958,827 | 0.70% |
| 22 | [BIDU] – NASDAQ | 192.69 | 2.58 | 1.36% | 2,947,761 | 0.69% |
| 23 | [MA] – NYSE | 340.33 | 3.43 | 1.02% | 2,862,139 | 0.67% |
| 24 | [V] – NYSE | 211.31 | 0.13 | 0.06% | 2,806,426 | 0.66% |
| 25 | [PG] – NYSE | 139.04 | 0.79 | 0.57% | 2,772,862 | 0.65% |
| 26 | [PYPL] – NASDAQ | 236.45 | 0.94 | 0.40% | 2,712,427 | 0.64% |
| 27 | [SNOW] – NYSE | 334.25 | 8.71 | 2.68% | 2,709,820 | 0.64% |
| 28 | [CRM] – NYSE | 227.43 | 1.51 | 0.67% | 2,679,889 | 0.63% |
| 29 | [HD] – NYSE | 270.45 | -3.52 | -1.28% | 2,664,717 | 0.63% |
| 30 | [JNJ] – NYSE | 154.51 | 0.89 | 0.58% | 2,636,515 | 0.62% |
| 31 | [MRK] – NYSE | 79.53 | -0.29 | -0.36% | 2,511,788 | 0.59% |
| 32 | [ZM] – NASDAQ | 406.01 | 4.39 | 1.09% | 2,497,347 | 0.59% |
| 33 | [ABNB] – NASDAQ | 157.3 | 10.25 | 6.97% | 2,469,118 | 0.58% |
| 34 | [NKE] – NYSE | 137.28 | -3.22 | -2.29% | 2,456,538 | 0.58% |
| 35 | [CVX] – NYSE | 87.19 | -1.22 | -1.38% | 2,375,353 | 0.56% |
| 36 | [NFLX] – NASDAQ | 534.45 | 1.55 | 0.29% | 2,362,812 | 0.56% |
| 37 | [BAC] – NYSE | 28.67 | -0.16 | -0.55% | 2,346,263 | 0.55% |
| 38 | [ADBE] – NASDAQ | 502.95 | 7.59 | 1.53% | 2,329,708 | 0.55% |
| 39 | [ROKU] – NASDAQ | 340.71 | 11.23 | 3.41% | 2,306,268 | 0.54% |
| 40 | [PFE] – NYSE | 37.68 | -0.35 | -0.92% | 2,264,377 | 0.53% |
| 41 | [ORCL] – NYSE | 65.06 | 1.45 | 2.28% | 2,188,087 | 0.51% |
| 42 | [T] – NYSE | 29.4 | -0.22 | -0.74% | 2,167,464 | 0.51% |
| 43 | [WMT] – NYSE | 145.95 | -0.15 | -0.10% | 2,010,860 | 0.47% |
| 44 | [XOM] – NYSE | 42.73 | -0.75 | -1.72% | 1,969,384 | 0.46% |
| 45 | [QCOM] – NASDAQ | 147.42 | -2.11 | -1.41% | 1,956,031 | 0.46% |
| 46 | [AVGO] – NASDAQ | 434.56 | 8.46 | 1.99% | 1,950,759 | 0.46% |
| 47 | [VZ] – NYSE | 60.46 | 0.45 | 0.75% | 1,925,600 | 0.45% |
| 48 | [LOW] – NYSE | 163.2 | -0.34 | -0.21% | 1,925,069 | 0.45% |
| 49 | [KO] – NYSE | 53.74 | 0.47 | 0.88% | 1,894,679 | 0.45% |
| 50 | [SQ] – NYSE | 235.45 | 4.71 | 2.04% | 1,892,620 | 0.45% |
| 51 | [CSCO] – NASDAQ | 45.44 | 0.62 | 1.38% | 1,857,766 | 0.44% |
| 52 | [PLTR] – NYSE | 25.97 | -1.26 | -4.63% | 1,853,553 | 0.44% |
| 53 | [MU] – NASDAQ | 71.46 | -0.80 | -1.11% | 1,710,996 | 0.40% |
| 54 | [MCD] – NYSE | 215.08 | 0.83 | 0.39% | 1,705,036 | 0.40% |
| 55 | [MTCH] – NASDAQ | 155.07 | 6.32 | 4.25% | 1,690,929 | 0.40% |
| 56 | [C] – NYSE | 59.06 | -0.99 | -1.65% | 1,687,462 | 0.40% |
| 57 | [PLUG] – NASDAQ | 31.62 | 1.05 | 3.43% | 1,671,510 | 0.39% |
| 58 | [CMCSA] – NASDAQ | 50.9 | -0.46 | -0.90% | 1,612,322 | 0.38% |
| 59 | [ACN] – NYSE | 266.25 | 1.78 | 0.67% | 1,573,353 | 0.37% |
| 60 | [TMO] – NYSE | 466.68 | 1.74 | 0.37% | 1,566,953 | 0.37% |
| 61 | [OKTA] – NASDAQ | 271.81 | 0.44 | 0.16% | 1,560,400 | 0.37% |
| 62 | [WFC] – NYSE | 29.01 | -0.46 | -1.56% | 1,541,630 | 0.36% |
| 63 | [LMT] – NYSE | 356.03 | 3.43 | 0.97% | 1,538,992 | 0.36% |
| 64 | [COST] – NASDAQ | 367 | -3.29 | -0.89% | 1,520,271 | 0.36% |
| 65 | [UPS] – NYSE | 175.18 | 0.69 | 0.40% | 1,491,135 | 0.35% |
| 66 | [MRVL] – NASDAQ | 47.51 | 0.41 | 0.87% | 1,486,874 | 0.35% |
| 67 | [CCL] – NYSE | 21.46 | -0.17 | -0.79% | 1,463,415 | 0.34% |
| 68 | [ABBV] – NYSE | 104.45 | -0.44 | -0.42% | 1,444,919 | 0.34% |
| 69 | [FEYE] – NASDAQ | 19.23 | 4.85 | 33.73% | 1,434,221 | 0.34% |
| 70 | [CHTR] – NASDAQ | 652 | -1.98 | -0.30% | 1,427,047 | 0.34% |
| 71 | [HON] – NYSE | 210.04 | -1.90 | -0.90% | 1,406,570 | 0.33% |
| 72 | [AMGN] – NASDAQ | 228.49 | -2.75 | -1.19% | 1,349,082 | 0.32% |
| 73 | [BMY] – NYSE | 63.12 | 0.58 | 0.93% | 1,328,176 | 0.31% |
| 74 | [PEP] – NASDAQ | 146.93 | 1.22 | 0.84% | 1,316,242 | 0.31% |
| 75 | [DASH] – NYSE | 166.35 | 12.14 | 7.87% | 1,315,090 | 0.31% |
| 76 | [SHOP] – NYSE | 1170.96 | -9.04 | -0.77% | 1,302,846 | 0.31% |
| 77 | [GILD] – NASDAQ | 59.08 | 0.01 | 0.02% | 1,302,755 | 0.31% |
| 78 | [AZN] – NASDAQ | 50.21 | -0.58 | -1.14% | 1,301,466 | 0.31% |
| 79 | [SNAP] – NYSE | 52.99 | -0.26 | -0.49% | 1,294,576 | 0.30% |
| 80 | [TEAM] – NASDAQ | 247.78 | -0.27 | -0.11% | 1,283,619 | 0.30% |
| 81 | [ATVI] – NASDAQ | 90.37 | 1.91 | 2.16% | 1,260,759 | 0.30% |
| 82 | [AMAT] – NASDAQ | 86.09 | -1.41 | -1.61% | 1,260,131 | 0.30% |
| 83 | [PANW] – NYSE | 355.53 | 24.13 | 7.28% | 1,259,437 | 0.30% |
| 84 | [LLY] – NYSE | 171.4 | -1.23 | -0.71% | 1,258,115 | 0.30% |
| 85 | [GE] – NYSE | 10.81 | -0.07 | -0.64% | 1,244,703 | 0.29% |
| 86 | [LRCX] – NASDAQ | 480.97 | -5.27 | -1.08% | 1,241,536 | 0.29% |
| 87 | [DD] – NYSE | 71.33 | 1.84 | 2.65% | 1,233,686 | 0.29% |
| 88 | [UBER] – NYSE | 50.62 | -0.01 | -0.02% | 1,224,634 | 0.29% |
| 89 | [AAL] – NASDAQ | 16.51 | -0.29 | -1.73% | 1,220,714 | 0.29% |
| 90 | [NOW] – NYSE | 565.43 | 11.36 | 2.05% | 1,206,510 | 0.28% |
| 91 | [UNP] – NYSE | 203.6 | 1.40 | 0.69% | 1,201,329 | 0.28% |
| 92 | [CI] – NYSE | 197.08 | -5.55 | -2.74% | 1,198,222 | 0.28% |
| 93 | [AEP] – NASDAQ | 83.29 | -0.57 | -0.68% | 1,193,321 | 0.28% |
| 94 | [MDT] – NYSE | 116.71 | 1.37 | 1.19% | 1,188,148 | 0.28% |
| 95 | [RTX] – NYSE | 70.17 | -0.47 | -0.67% | 1,177,408 | 0.28% |
| 96 | [TJX] – NYSE | 67.7 | 0.19 | 0.28% | 1,160,772 | 0.27% |
| 97 | [ABT] – NYSE | 108.97 | 0.19 | 0.17% | 1,157,960 | 0.27% |
| 98 | [TMUS] – NASDAQ | 131.92 | 1.91 | 1.47% | 1,152,108 | 0.27% |
| 99 | [DKNG] – NASDAQ | 53.9 | -1.30 | -2.36% | 1,148,089 | 0.27% |
| 100 | [XPEV] – NYSE | 46.38 | 0.00 | | 1,147,908 | 0.27% |
| | | | | | 425,101,162 | 100.00% |
Latest Market Capital's Ranking Top 30 (As of 18 Dec 2020)
| | | | | | |
| --- | --- | --- | --- | --- | --- |
| | | Close $ | Adv / Decl | | $ Billion |
| 1 | [AAPL] – NASDAQ | 126.66 | -2.04 | -1.59% | 2,153.4 |
| 2 | [MSFT] – NASDAQ | 218.59 | -0.83 | -0.38% | 1,652.6 |
| 3 | [AMZN] – NASDAQ | 3,201.65 | -34.43 | -1.06% | 1,606.4 |
| 4 | [BABA] – NYSE | 260.00 | -4.43 | -1.68% | 703.5 |
| 5 | [FB] – NASDAQ | 276.40 | 1.92 | 0.70% | 664.5 |
| 6 | [TSLA] – NASDAQ | 695.00 | 39.10 | 5.96% | 658.8 |
| 7 | [GOOG] – NASDAQ | 1,731.01 | -16.89 | -0.97% | 571.0 |
| 8 | [TSM] – NYSE | 104.28 | 0.38 | 0.37% | 540.8 |
| 9 | [GOOGL] – NASDAQ | 1,726.22 | -14.29 | -0.82% | 519.0 |
| 10 | [WMT] – NYSE | 145.95 | -0.15 | -0.10% | 412.9 |
| 11 | [JNJ] – NYSE | 154.51 | 0.89 | 0.58% | 406.8 |
| 12 | [JPM] – NYSE | 119.08 | -0.59 | -0.49% | 363.0 |
| 13 | [V] – NYSE | 211.31 | 0.13 | 0.06% | 358.3 |
| 14 | [PG] – NYSE | 139.04 | 0.79 | 0.57% | 344.8 |
| 15 | [MA] – NYSE | 340.33 | 3.43 | 1.02% | 336.4 |
| 16 | [NVDA] – NASDAQ | 530.88 | -2.77 | -0.52% | 328.6 |
| 17 | [UNH] – NYSE | 338.38 | -3.29 | -0.96% | 321.1 |
| 18 | [DIS] – NYSE | 172.89 | -0.66 | -0.38% | 313.0 |
| 19 | [BRK-B] – NYSE | 223.43 | -1.25 | -0.56% | 306.3 |
| 20 | [HD] – NYSE | 270.45 | -3.52 | -1.28% | 291.2 |
| 21 | [PYPL] – NASDAQ | 236.45 | 0.94 | 0.40% | 277.0 |
| 22 | [RDS.A] – NYSE | 60.92 | — | -% | 252.5 |
| 23 | [VZ] – NYSE | 60.46 | 0.45 | 0.75% | 250.2 |
| 24 | [BAC] – NYSE | 28.67 | -0.16 | -0.55% | 248.0 |
| 25 | [ADBE] – NASDAQ | 502.95 | 7.59 | 1.53% | 241.3 |
| 26 | [NFLX] – NASDAQ | 534.45 | 1.55 | 0.29% | 236.1 |
| 27 | [CMCSA] – NASDAQ | 50.90 | -0.46 | -0.90% | 232.4 |
| 28 | [KO] – NYSE | 53.74 | 0.47 | 0.88% | 230.9 |
| 29 | [BRK-A] – NYSE | 337,899.99 | -1,904.11 | -0.56% | 219.4 |
| 30 | [TM] – NYSE | 153.77 | -0.87 | -0.56% | 215.0 |